It seems the Odroid XU4 fan is mostly compatible with the VisionFive 2: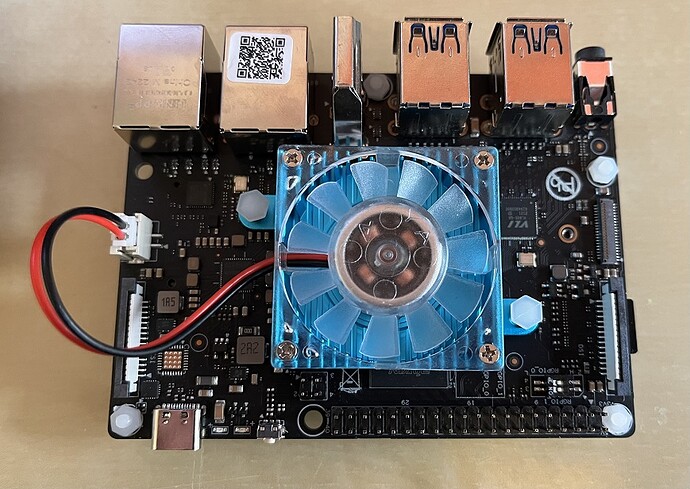 I had to remove the connector and replace it with one to fit the VisionFive 2, but it seems to be working well after doing that.
I made some further notes on it in this post: VisionFive 2 hardware setup and costings – Graham Markall
The idle temperature seems to have dropped down from about 50 deg C to about 30 deg C with the fan running. I have not yet tested it under load but will post some more details once I have done.