The Kickstarter page for VisionFive 2 mentions that 4 images would be available for the VisionFive 2 SBC.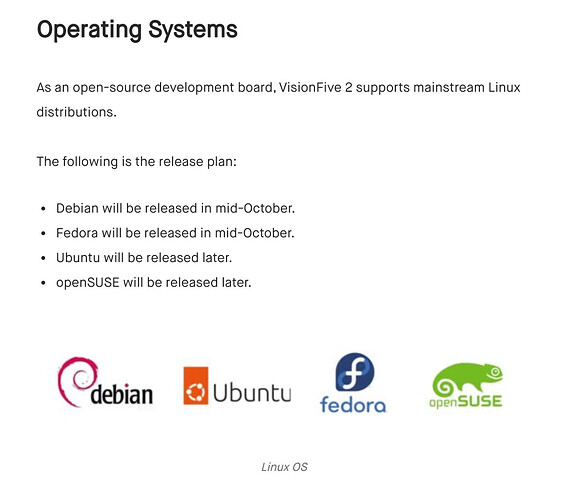 Debian: A Debian Sid image was made available by StarFive
Fedora: absent
Ubuntu: Someone from Canonical already has the board and I suppose an image will be out soon
OpenSUSE: A community image of OpenSuse Tumbleweed is available
So the only thing that is missing without any updates whatsoever (right now) is the Fedora image for the VisionFive 2. Is there any status to this? Any ETA?