Something different,
a single RV32IMC core at 160Mhz (max) and 4Mb flash ram. Plus 2.4g WiFi and BT5+LE etc. It's an ESP32-C3 on a really small carrier with USB-C power and programming plus charging support onboard. 11 GPIO pins exposed and all the usual suspects implemented in hardware (uart, i2c, spi).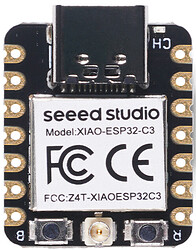 Best bit, you can pick these up for 5 $/€ or so. There are cheaper boards with lesser specs and proprietary ISA's, but this is still a great MCU board with lots of power and useful features.