Having received my VisionFive2 recently and being the developer of SBC Model Framework and SBC Case Builder I have added support for the VisionFive2 SBC in both applications for those interested in standard and custom cases. SBC Model Framework currently supports 57 different SBC from 10 manufacturers and SBC Case Builder can autonomously make cases for all of them and has the following features:
• Autonomous Multi-SBC, Multi-Case Parametric Generation 
• Autonomous Case Standoffs with Variable Height 
• Extended Standoff SBC collision detection 
• Accessory Customization Framework 
• Accessory Multi-Associative Parametric Positioning 
  - Absolute Location 
  - Case Associations 
  - SBC Associations 
  - SBC_X,Y - Case_Z Association 
• SBC Model Framework Validation Tool

Here is one of the 9 base designs available for the VisionFive2.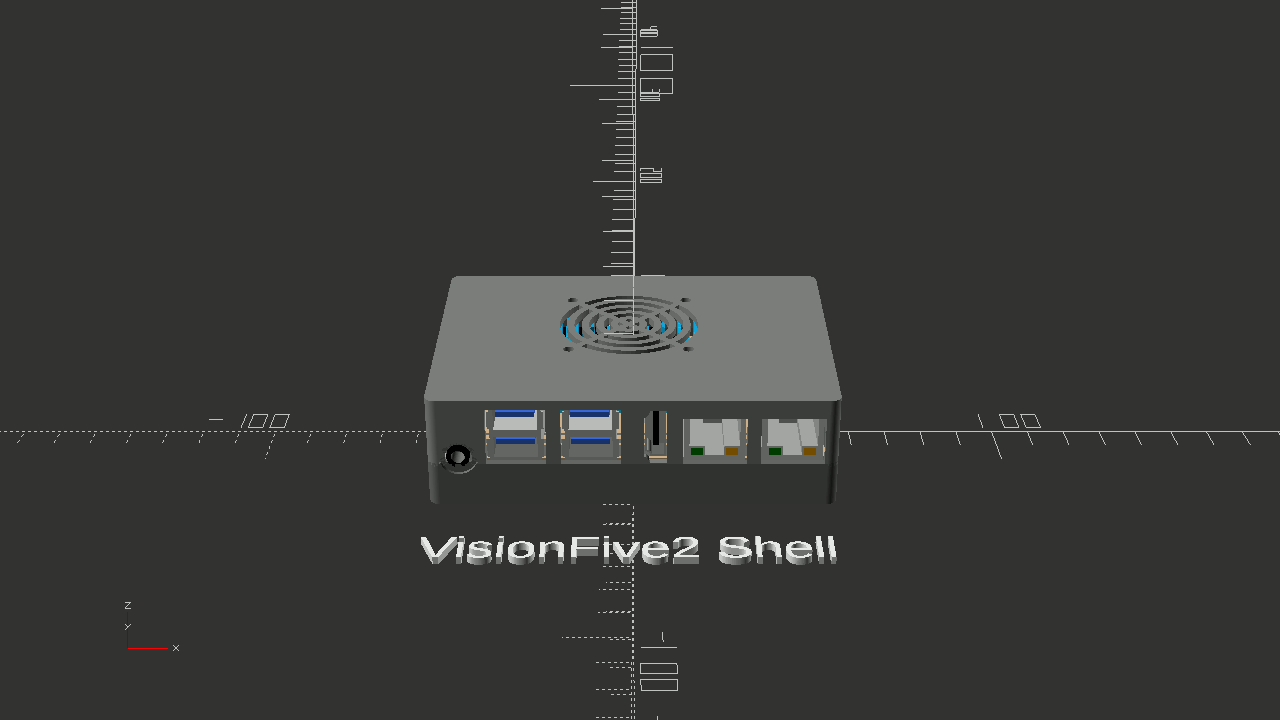 Since there is an easy to use GUI using the OpenSCAD Customizer, no prior knowledge of OpenSCAD or any design software is needed to create custom cases.