I'm trying to write some bare metal code, and when I try to read the registers of the rtc device, I find that the values read and written are all 0. I tried to view the value of the corresponding address in uboot, but I couldn't write it, nor could I read it.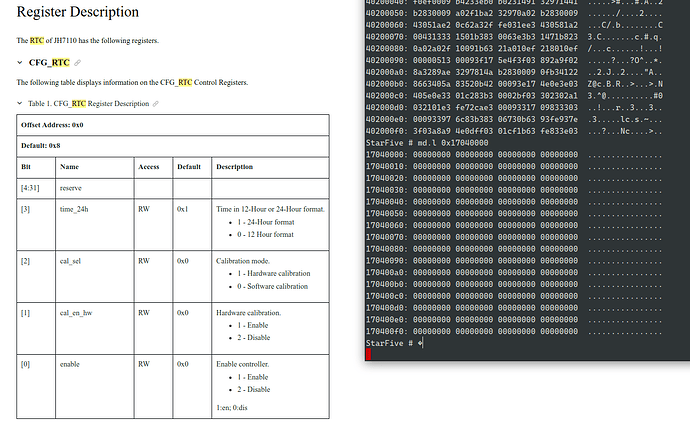 As described in the register manual:
The default value of CFG-RTC is 8, but I didn't see it.
Does the rtc device require any additional configuration before it can be used? Why can't its address space be read or written?