Hi there,
we have managed to run speech recognition on VisionFive 2 with next-gen Kaldi.
GitHub repo: GitHub - k2-fsa/sherpa-ncnn: Real-time speech recognition using next-gen Kaldi with ncnn without Internet connection. Support iOS, Android, Raspberry Pi, etc.
Documentation: Embedded Linux (riscv64) — sherpa 1.2 documentation
The following is a screenshot of running sherpa-ncnn on VisionFive 2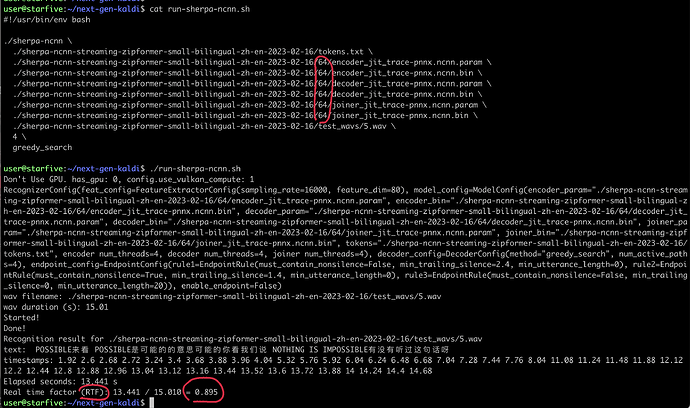 Unfortunately, the board is unable to detect my USB microphone, which works perfectly on Raspberry Pi Model 4 B. However,
arecord -l on vision five 2 shows that there is no sound device available.
If you can record audio with the board, you can do real-time speech recognition with sherpa-ncnn on the board.