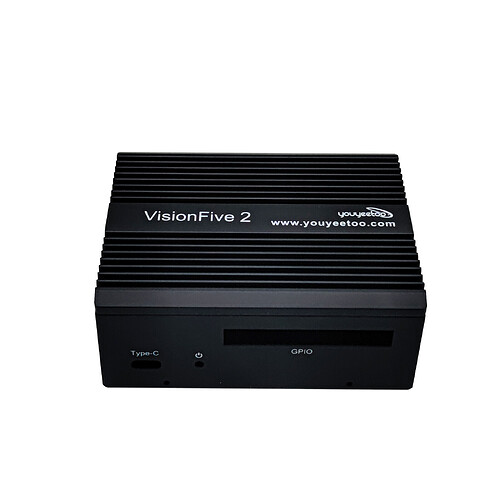 Perfect Fit for VisionFive 2: This metal motherboard case is designed to fit the VisionFive 2 single-board computer perfectly, with no extra gaps, ensuring that your device is protected from shaking and other forms of damage.
Efficient Heat Dissipation: The VisionFive 2 metal case is made of strong, durable material with an excellent heat sink, providing efficient heat dissipation and anti-corrosion capabilities to keep your device cool and running smoothly.
Easy to Assemble: With only four screws, assembling the VisionFive 2 Mini PC black metal case is extremely easy. Simply install the bare board into the case, tighten the screws, and you're ready to use your device.
Rugged Durability: Made of hard metal material, this motherboard case offers strong protection against physical damage and hard impacts, ensuring that your VisionFive 2 micro desktop computer lasts longer.
Designed for Engineers and Enthusiasts: This motherboard case is specifically designed for engineers, mechanics, and hardware enthusiasts who demand high-performance and durable products.