Hi, everyone. I have build a Debian LXDE image.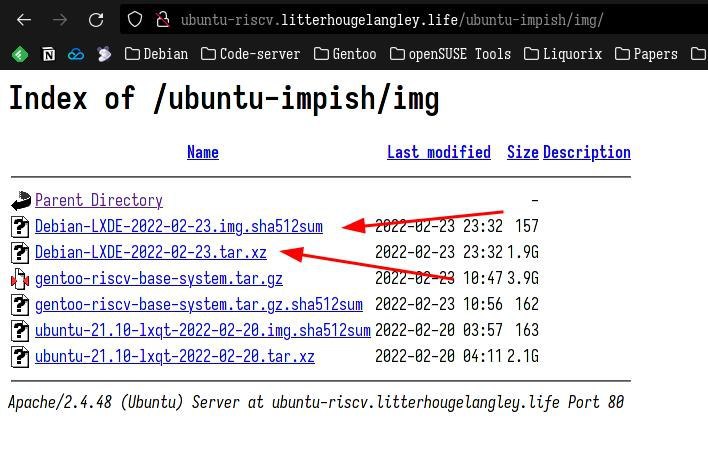 How To Use
Download the Debian-LXDE-xxx.tar.xz and .sha512sum file. Using command decompressing .tar.xz .
tar -xpvf xxx.tar.xz
You will get a xxx.img. Using sha512sum checksum and make sure the .img file is right one. The original one in the xxx.img.sha512sum. Please check and re-check.
You have to use a at least 16G sdcard. Using dd command to write .img to sdcard.
sudo dd if=xxx.img of=/dev/sdX status=progress bs=1M; sudo sync
For now, a bootable sdcard have been made. You could insert it to your StarFive VisionFive V1 development board and boot.
Default User: star
Default Password: star
Root: root
Root Password: root
Warning:
For now, Debian Upstream have some bug on xorg or some packages. please do not upgrade or dist-upgrade.
I will test in the future, if working fine, I will give you guys a message could upgrade or dist-upgrade.