MilkV Technology, the people behind the Milk-V Duo MPU board and the Milk-V Pioneer Workstation motherboard have sent a tweet that they are working on a new RISC-V milkv quad core SBC (Single-Board Computer) based around the StarFive JH7110 in a RPi formfactor.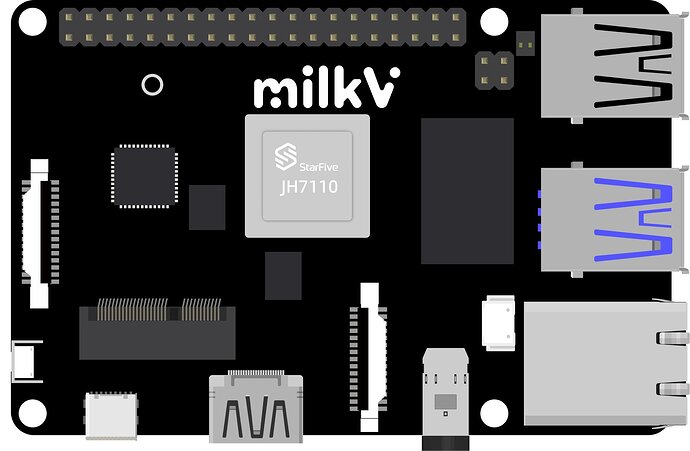 So that will be the
StarFive VisionFive2 board,
Pine64 Star64 board.
Bipai Keji with a yet unnamed Banana Pi based around the JH7110
and now a MilkV board based around the JH7110.
More diverse boards will mean more eyes on the source code. and that will help accelerate development and access to all features of the JH7110 SoC.