Currently there are two main phenomena:
After starting debian, the screen will appear black and a mouse and the mouse cannot move.
Black screen after startup, no mouse.
Corresponding solutions are as follows:
4K display issues:
The 4K monitor will have a black screen and mouse after starting debian, and the mouse will not move.
The main reason is that there is no support for 4K monitors at the moment, if you need to use a 4K monitor you can use the following method (this method will workaround the 4K mode of the monitor and select a resolution of 1920x1080).
1)vi /etc/lightdm/lightdm.conf
2) Add display-setup-script=xrandr -s 1920x1080 under [Seat:*]
3) Reboot the system or type "systemctl restart lightdm"
As shown in the picture: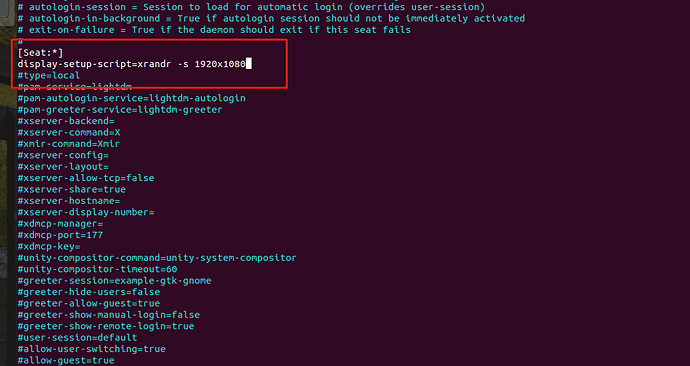 Black screen after startup, no mouse:
Firstly, see if the green light is flashing, if there is not flashing should not enter the debian system, please update to the latest spl and uboot.
After updating spl and uboot, serial port display into debian system, enter "modetest -M starfive -c" to check if the monitor is connected and the supported resolution.
You can also try using the above method of modifying the resolution.
Thank you all for your support!